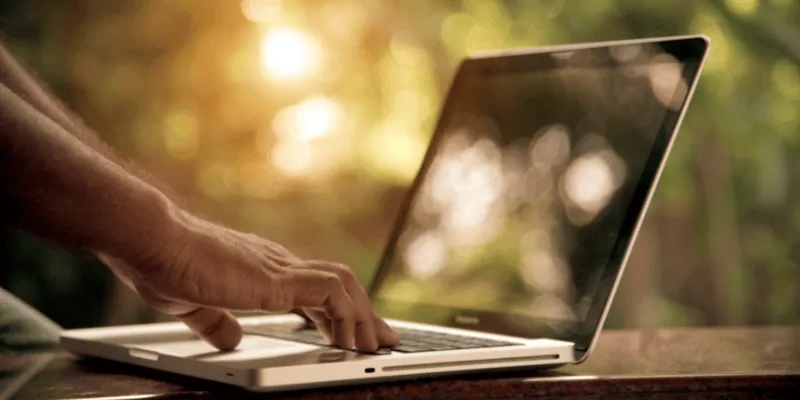 Wondering how to buy a gun online? Purchasing a gun online is perfectly legal and has advantages over buying from a local store. Below, I have some tips to make the process simple.
When you purchase a firearm online, it will not be shipped directly to your door. The gun must be shipped to someone with an FFL (Federal Firearms License). The process is easy and is required by law. Anyone that sells new firearms must have an FFL. This can include small gun stores, pawn shops, and individual collectors/dealers.
Essentially, buying from a local store or online is the same; the only difference is how the firearm gets to your local store. The same paperwork and background checks must be completed.
State laws also still apply, so if it is not legal to purchase a particular firearm in your state from a local gun store, it is not legal to buy it online. You can review a summary of the state laws here and more info on the National Instant Criminal Background Check System (NICS) here.
Purchasing a used firearm from an individual can have different requirements from state to state. For this article, we are only going to focus on purchasing new firearms.
How to Buy a Gun Online
What is an FFL, and how to find one?
The federal government licenses a business or individual with an FFL to transfer firearms to individuals and complete background checks. These are commonly referred to as "FFLs."
Any time you buy a new firearm, it must be "transferred" to you from the dealer. To complete the transfer of a firearm from an online store to an individual, FFLs will commonly charge a fee. Most in my area charge $25.
Remember that if you purchase more than one gun simultaneously, the FFL only has to run one background check, so most will discount the second and subsequent purchases. My local FFL charges $15 for each additional transfer done at the same time.
The best FFLs I have found are smaller gun stores or individuals in the business. One that I use sometimes is a small local store. The owner has a limited inventory of basic best-selling guns and a few unique firearms. He is happy to complete my transfer to make a profit with minimal effort or capital. He knows that any inventory he keeps on hand could take months to sell.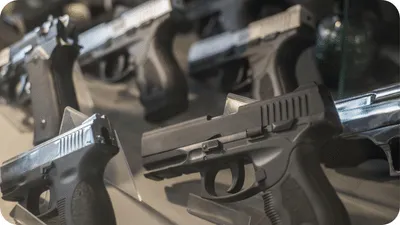 I also know a few individuals that I have met at shooting competitions that have their FFL. They buy and trade guns often and decided it was easier for them to go through the process and get their own FFL. They will gladly perform all the paperwork and background check for me when I purchase online.
Most online gun dealers like Guns.com will have a list of FFLs on their site that you can search for. These will be FFLs that they completed transfers with. This is the easiest way to find them. When you find one near you on the list, give them a call and verify that they still perform transfers for guns purchased online and ask about their fee.
If you do not find one in these lists, look for small gun stores or pawn shops in your area. Give them a call and let them know you want to purchase a gun online and ask if they can complete the transfer for you and their fee.
If you call FFL and they immediately ask, "what kind of gun are you looking for" and "I have plenty to choose from. You should come to check them out". Don't feel pressured. They are just trying to move their inventory and will likely pressure you into buying something you don't want.
Advantages of Buying a Gun Online
There are many advantages of buying a gun online over a local store. The main being you have an unlimited selection and can compare gun prices easily. It could take all weekend if you have to drive to a larger city and visit all the gun stores to find what you want and compare prices.
In most cases, online prices are cheaper since they do not have the overhead of a retail store and can move more volume of product.
Most of the big box retail stores that sell guns, along with many other things, have employees with limited knowledge and no motivation to help you. They will answer a few questions, but they are usually inexperienced and give bad advice.
Small gun shops owned by an individual are the best to visit. They are very interested in guns and are willing to help.
Their main issue is buying a lot of inventory requires a tremendous amount of capital that most do not have. Buying online solves this issue for everyone. The small shop owner will also probably want to see your gun and answer any questions you have.
I know mine likes to talk, and he will spend an hour looking at what I bought when I buy online.
Purchase from a Reputable Site
Like with most things on the internet, make sure you purchase from a reputable dealer. If the deal seems too good to be true or the website looks old and outdated, don't use them.
We recommend larger, well-known dealers like Palmetto State Armory and Guns.com. They have a very easy process buying a gun online and handle all the paperwork for you.
Their checkout process is easy, and they have completed thousands of transfers through local FFLs.
Setup your FFL
If the dealer you selected does not have your FFL of choice in their files, they will need to be set up. To do this, the dealer usually has instructions on their site.
Some dealers will take care of this for you. Your FFL will need to send their information directly to the dealer.
Most of the time, an email takes care of this. If not, call your FFL and discuss it with them. Most are willing to help and have done it before.
Pick up your Gun
You should receive a tracking number from the dealer once your gun ships. Keep an eye on it; you can see when it is delivered to your FFL.
Give them a call or just visit to pick up your gun. Make sure you bring your ID, as you will have to fill out the ATF 4473 form, and your FFL will have to complete a background check. You can view the form here if this is the first time you have purchased a gun.
It is good to review this before you purchase a gun to make sure you are allowed to. Also, as mentioned earlier, be sure to check your state laws. Your FFL should be able to answer any questions if you need clarification.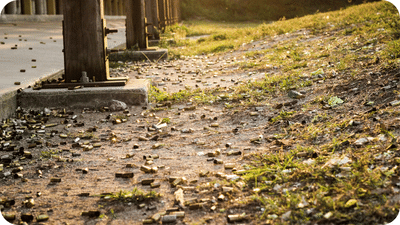 Have fun at the Range!
There you have it. Buying a gun online is super easy and very common today. Now that you have exactly what you were looking for, handle your new gun safely and practice it often.
Don't forget your ammo! Check out our tips on the best way to purchase ammo.
Check out our other DEFEND guides, and don't forget to clean your new gun. Be ready to protect those you love.